Benefits
Enjoy these benefits when you use SMURPS Production Management.

Automated Business Processes
Streamline business processes and drive automation in your manufacturing operations.

Reduce Costs
Reduce your overall operational cost with proper production planning and increased worker productivity.

Supply Chain Visibility
Gain better visibility into every aspect of your supply chain from procurement of raw materials to delivery scheduling.
Bill of Materials (BOM)
Manage multi-level BOM with routing and material costing.
Items and Variants
Create and manage your manufacturing items and its variants.
Serial Number and Batch Management
Trace your manufactured items with batched or serialized inventory.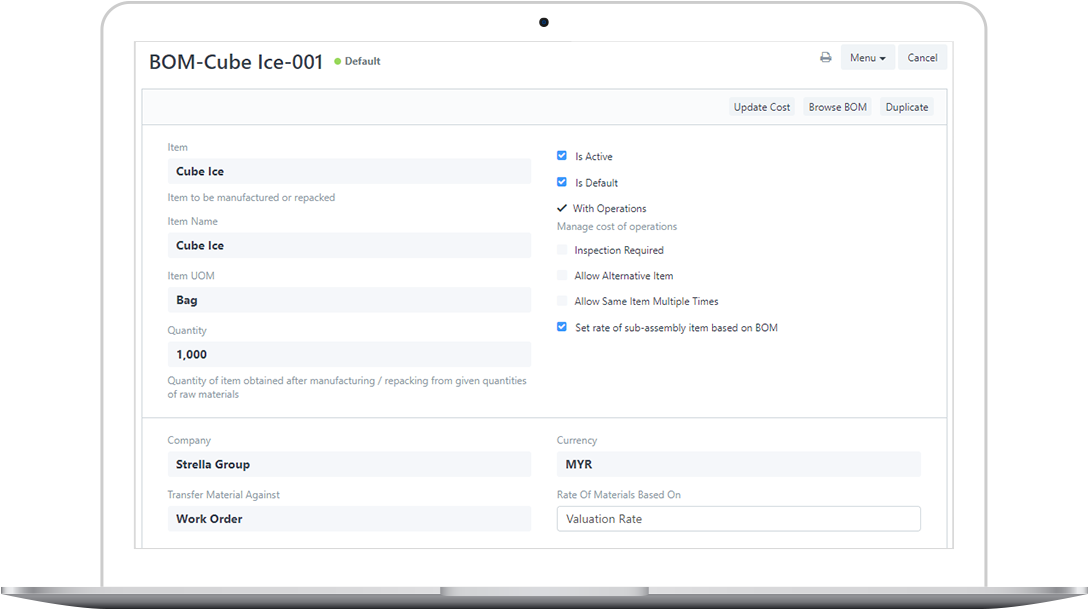 Production Planning
Make production plans based on Sales Orders or internal demands. Track production operations.
Work Order
Generate and track Work Orders for workstations and plan time and material for each production job. In-built navigation of manufacturing workflows ensures adherence to production specifications.
Quality Inspection
Record and keep track of quality inspections for raw materials and manufactured items.
Subcontracting
Generate Subcontract Purchase Orders for outsourced manufacturing items and track raw materials supplied to the subcontractor.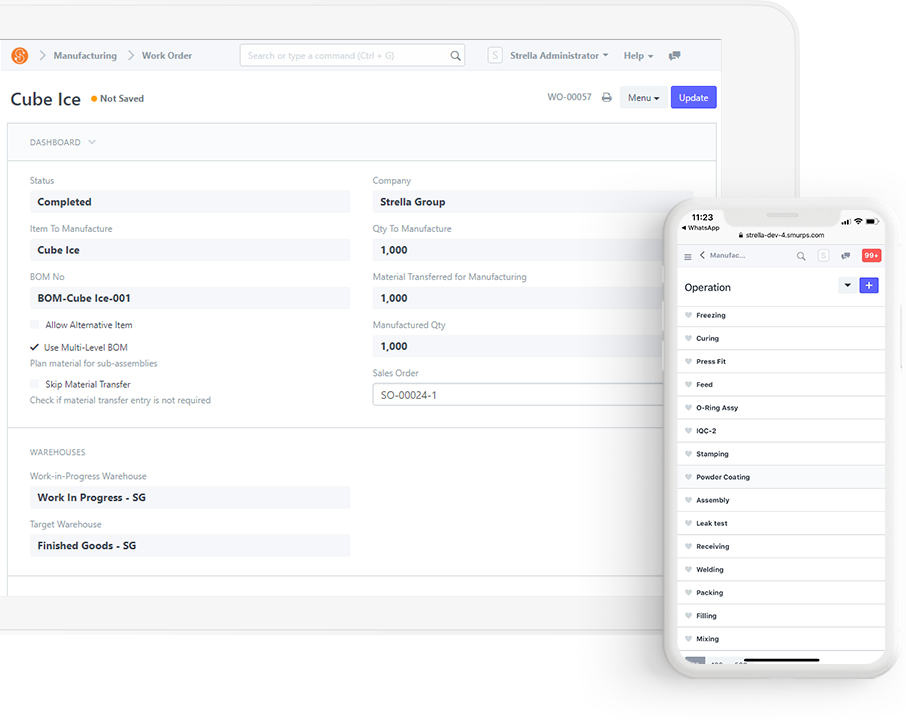 Operations Tracking
Real-time tracking of production progress and raw materials issued against a Work Order.
Manufacturing Performance
Capture and analyze key performance indicators in your manufacturing process and identify areas where you can increase efficiency and reduce costs.